CGIT is a Certified ClareOne Installation and Integration Alarm Dealer!
Flexible security monitoring options

•  Get an alert when there is suspicious activity
•  Receive a notification of your home's status
•  Schedule common security functions around the house
•  Easily access home from anywhere, anytime
•  Multiple security monitoring options available, the choice is yours!
•  You can even use Amazon Alexa to run smart home scenes
The ClareOne Panel
The ClareOne Wireless Security and Smart Home Panel is the first professionally installed controller that includes full-featured home automation and professional security monitoring in a single, unified touchscreen display.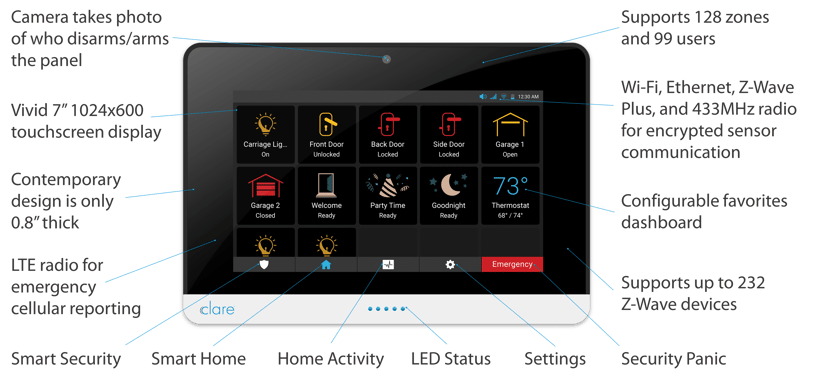 •  One App puts you in control of all secure devices
•  ClareHome works with wired and wireless security systems
•  Door locks from today's leading manufacturers
•  Use smart sensors to report 24/7 home status
Wireless Security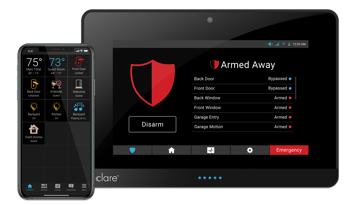 Self or professional monitoring options
LTE for alarm backup and 2-way emergency audio
24-hour battery backup
Broad range of encrypted wireless sensors
Home Automation

Control lights, locks, cameras, security, & more
Enables homeowner DIY/DIWM system expansion
Manages scenes, schedules, and automations
Free interactive services & automatic software updates